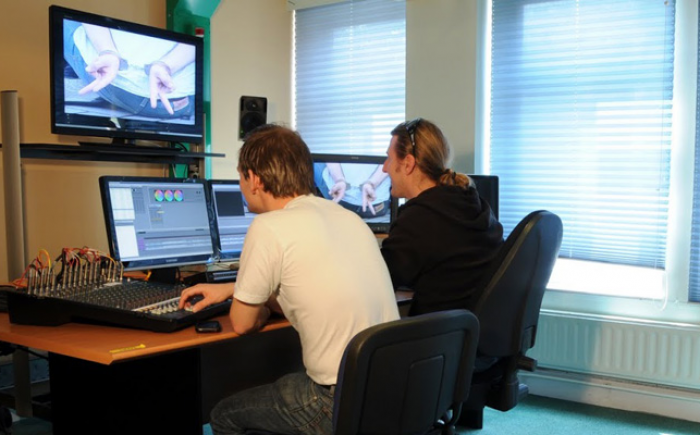 Video Editing Services
Headline offers extensive video editing services and video post production services for broadcast, online or personal use.

Our experienced video editors work in Avid or Adobe Premiere at Headline or with a portable edit set on location.
If a video requires graphics, titles, subtitling, music, sound effects, video animation or visual effects, we have a team of specialized video editors that will translate your requests to the screen.
We can also edit videos remotely by receiving and sending video files through the internet.
One of Headline's assets is its extensive library of video archives and EBS/EVN pictures, (EVN only for licence holders) which our video editors can access whenever they need to and wherever they are.