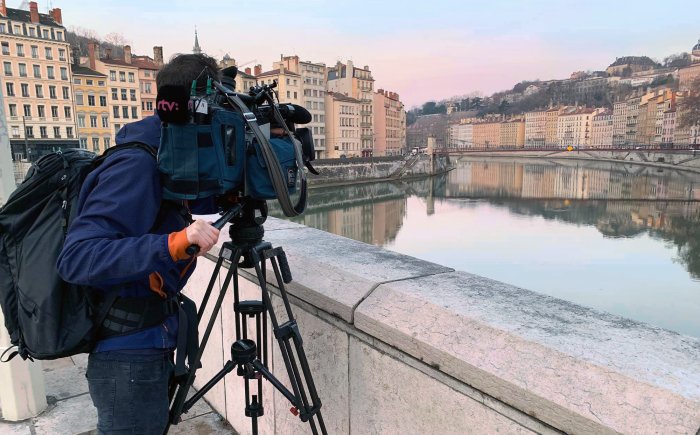 Electronic News Gathering Camera Crews
Our ENG camera crews are all experienced cameramen used to working with tight deadlines. They are equipped with professional camera sets supporting different formats.
Our cameramen have years of experience and specific know how on how to operate in different situations like on the streets, in formal- and institutional settings or in more challenging circumstances.
Most of them have also been trained as video editors, an advantage when working on location.
Because of the international environment English, Dutch and French are their main working languages.