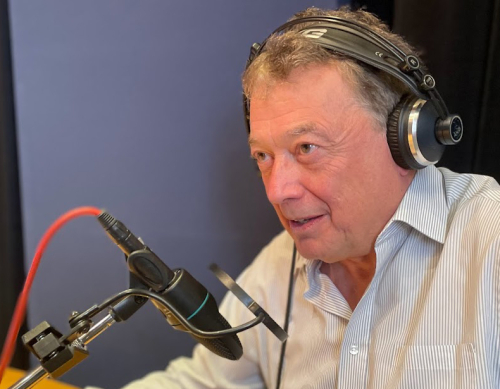 Headline's Podcast Studio

and Services
From thought leadership through to internal communications, podcasts are an essential part of a brand's communication strategy and content marketing plans. Corporate podcasts are the perfect way to elevate your brand and connect with businesses, customers and prospects. Internal podcasts are a great tool for enhancing communication and engaging employees.
Based in Brussels, Headline's podcast studio offers complete audio recording facilities. With a team of broadcast experts on hand, our team can support with all aspects of production from guest booking, research, scripting and post-production services including podcast artwork, audio editing and upload to major podcast platforms.
Dedicated podcast studios in the heart of Brussels
Managed and delivered by a team of broadcast experts
Audio editing with music and sound effects
Video your podcast to boost engagement and SEO
Guests can join remotely from anywhere in the world
Can also provide guest booking, research and scripting services
Our podcast studio hire starts from €200 for the first hour