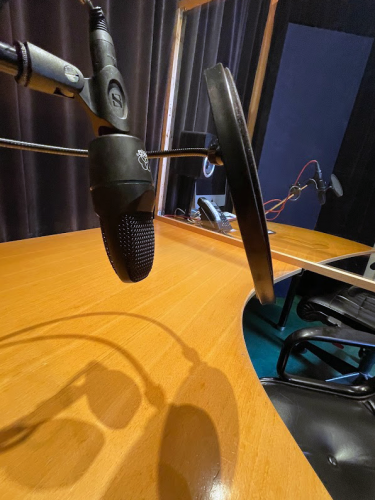 Headline's Professional Podcast Studio
Come and record your podcast at Headline where we have a dedicated podcast recording studio with 2 microphones, for recording you and your guest.
Thanks to 2 AKG C3000 High-performance large-diaphragm condenser microphones and acoustic panels we can record your voice in a professional way.
We mix and edit your voice recording, add intro and outro music, sound effects or whatever you desire to create that full podcast experience.
We can also mix and edit your at home or office recorded podcast anywhere in the world and send the finished audio file to you over the internet.
We can also assist you to publish your podcast on all mayor podcast platforms.
Please contact us to discuss your needs.